December 29th, 2019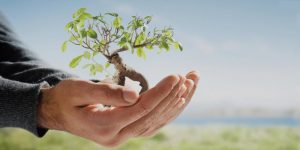 • His Excellency Dr. Thani bin Ahmed Al Zeyoudi urges youth and industry to change attitudes towards
plastic consumption and waste management as the only viable solution to the plastic issue
• Young activists present their expectations and recommendations to the brands and the companies behind them
Dubai, United Arab Emirates, 29 December 2019 – Unilever Gulf organized a working session with 30 young environmental activists from various GEMS Education schools in Dubai and American University of Sharjah, where the activists shared their expectations and proposed solutions to the plastic waste issue to His Excellency Dr. Thani bin Ahmed Al Zeyoudi, Minister of Climate Change and Environment. The session was also attended by private sector representatives and NGOs.
Around the world, people are increasingly opting for ethical, sustainable brands. Young citizens are taking to the streets or social media to praise good corporate behavior and punish the bad.
In the UAE, sustainability is becoming an increasingly dominant influence over the consumers thanks to the leadership and efforts of the local government in building awareness and knowledge. People care more and more about their impact on the environment and the ingredients in the products they purchase.
To realize its purpose of making sustainable living commonplace and being a future-fit company, Unilever Gulf has launched this initiative, where they are starting to include young activists in their process of decision making.
The company wants to hear from them about their expectations from the brands and the businesses they interact with and use these insights to inform its strategic orientations.
The outcomes of the roundtables included incentives to consumers for not using single-use plastic, better access to waste segregation facilities, introduction of taxation on plastics being produced, education of citizens, implementation of single-use plastic warnings on packaging, introduction of environmental awareness tests during a residence visa process and getting schools more involved in reducing paper consumption.
Emphasizing the importance of youth engagement in sustainability drives, His Excellency Dr. Al Zeyoudi said: "In the UAE, we have always held our youth in the highest regard because we believe young people are the most effective change agents and realize the need to enhance their role in tackling climate change. In order to enable youth engagement in sustainable development, the UAE government has launched dedicated strategies, such as the UAE Youth Global Initiative and the Emirates Youth Climate Strategy."
He added: "Plastics is one of the main challenges that we face today, and we all need to change our attitudes towards plastic consumption and waste management. I believe that we have the wisdom and the passion to become one of the most environmentally friendly nations in the world. We thank the students for sharing their ideas and assure them that we are working closely with the Ministry of Education to implement environmental studies in the curricula across all stages of elementary and secondary education."
"An event like this was significant, as it gave the youth a chance to collectively present solutions to a higher authority that is in the position to make and introduce change. Bringing together leaders from the government, private sector and schools was inspiring, as we learned about some of the initiatives that are already in place to make the UAE more sustainable," said Sagarika Sriram, eco-warrior from Jumeirah College and founder of the movement Kids for a Better World (K4BWorld).
"By 2025, we will be using 100% reusable, recyclable or compostable plastic packaging. We will also collect and process more plastic than we sell and cut our use of virgin plastic by half. To achieve this goal, we are working hand in hand with the industry, the NGOs and the young activists under the guidance of the Ministry of Climate Change and Environment," said Sanjiv Kakkar, Executive Vice-President, Unilever MENA, Turkey, Russia and Central Asia.
The event concluded with a tour of Unilever's Dubai Personal Care Factory in Dubai Investment Park, which was set up in 2016 with an investment of AED 1 billion. It's largely automated and features state-of-art technology that not only delivers products faster to the market, cutting lead time by 80%, but also reduces waste and energy consumption. The factory is powered by 100% renewable electricity and sends zero waste to landfills.